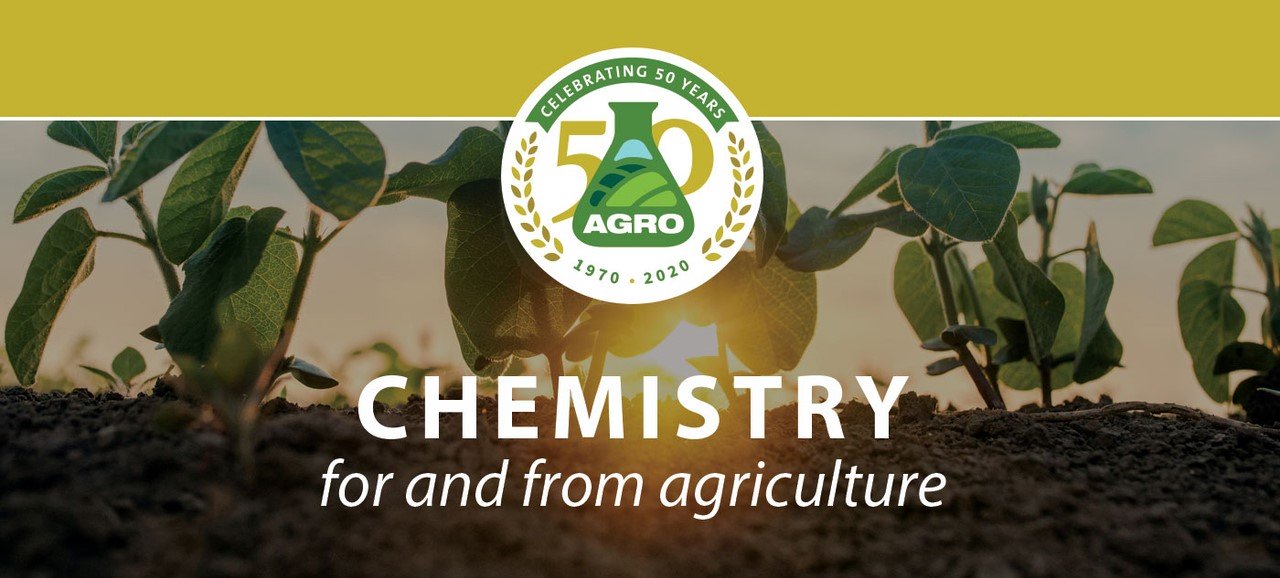 ACS AGRO Division Virtual 50th Anniversary Gala
Upcoming Webinar
When: November 1, 2023 12:00 PM in Eastern Time USA
Organizer: Dena Barrett, AGRO Executive Committee, US-EPA
Guests: 
Solito Sumulong, Agrithority, AGRO Executive Committee
Rod Bennett, AGRO Councilor
Chris Peterson, USDA-FAS and Co-Chair, AGRO International Activities
Ashli Brown, Mississippi State University, AGRO Executive Committee
Amy Ritter, Waterborne Environmental, AGRO Executive Committee
Sharon Schneider, USDA-ARS, AGRO Secretary
Michael David (Pre-recorded), Quant-Agro
Katoria Tatum-Gibbs, BASF
Edmund Norris, USDA-ARS
Steven Lehotay, USDA-ARS
Description: A special 90-minute recap of the Gala Celebration from the San Francisco National Meeting. We welcome all our AGRO Division friends who could not make it to San Francisco, and those curious about our diverse and dynamic AGRO Division. For those who did join us, we also have a few fun and future-looking surprises that will complement the fellowship of the live meeting.
For past webinar recordings, please visit the Lunch and Learn Webinar Archive.