UPDATE!
The AGRO50 Celebration has been postponed
Don't Miss the "AGRO50 and Beyond" celebration in Atlanta Aug 22-26, 2021!
Due to the global pandemic, we have made the difficult decision to delay many of our 50th anniversary celebration activities until 2021. We thank all the sponsors who have signed up so far to support this celebration. Your support is appreciated and will be acknowledged next year at our AGRO50 and Beyond celebration being held in Atlanta at the ACS Fall National Meeting on August 22-26, 2021.
Our celebration began this year with a few kick-off activities at the 2020 Fall Meeting.  Plans are moving forward to complete the celebration during the Atlanta meeting in Fall 2021 with our GALA events. Therefore, we now invite you to come celebrate AGRO's 50th Anniversary with members, retirees, and friends of the Division during the Atlanta ACS meeting, August, 2021. By highlighting the rich history, accomplishments, and contributors of 50 years of AGRO success we hope to educate and inspire the next generation regarding Divisional activities and participation.
In addition to our normal technical programming, a full day symposium titled Chemistry for Sustainable Agriculture and Public Health: AGRO Evolution and Future Opportunities is planned.  Come hear noteworthy speakers and panelists review historic contributions of AGRO and provide future perspectives on all topics of interest to AGRO.  The symposium will be immediately followed by a Gala Reception of food and drink to include AGRO partners, friends, and retirees.  Watch for program info via the ACS or AGRO websites by midsummer; contact Jeanette Van Emon (jmvanemon@gmail.com) or Ken Racke (ken.racke@corteva.com) for details.
We are soliciting a limited number of sponsorships to help fund the 50th Anniversary. Corporate sponsorship of a Gala Table will be $800 to $1000.  Visit the sponsors page of the AGRO website at www.agrodiv.org/sponsorship/ or contact Andy Newcombe (andy.newcombe@arcadis.com) for benefits.
Join a Special Agricultural Field Tour
UPDATE: This Event will be Rescheduled for 2021 in Atlanta
A full-day tour will be organized.  The registration fee has not been finalized and will be dependent on the number of participants. Contact Andrew Coates for additional information.
Version 1 of AGRO 50th Anniversary Timeline Released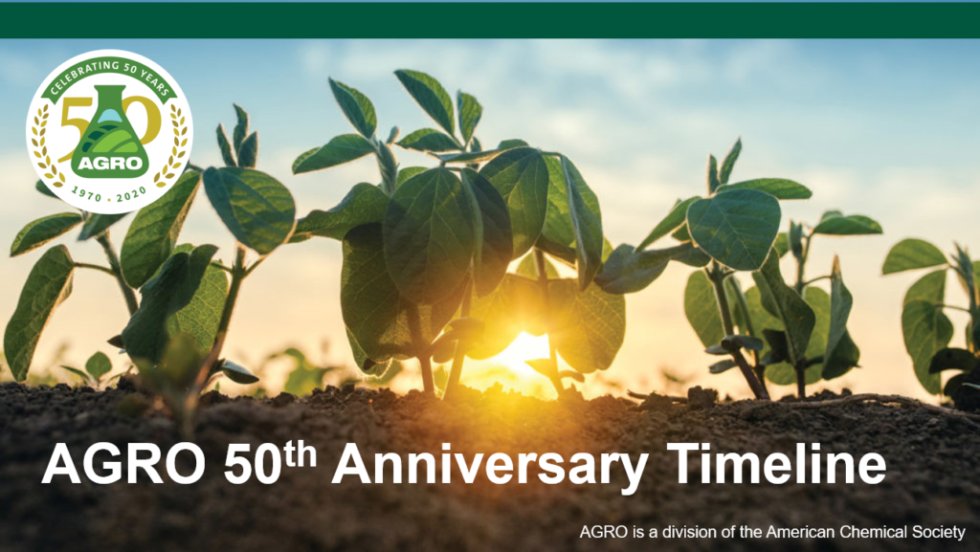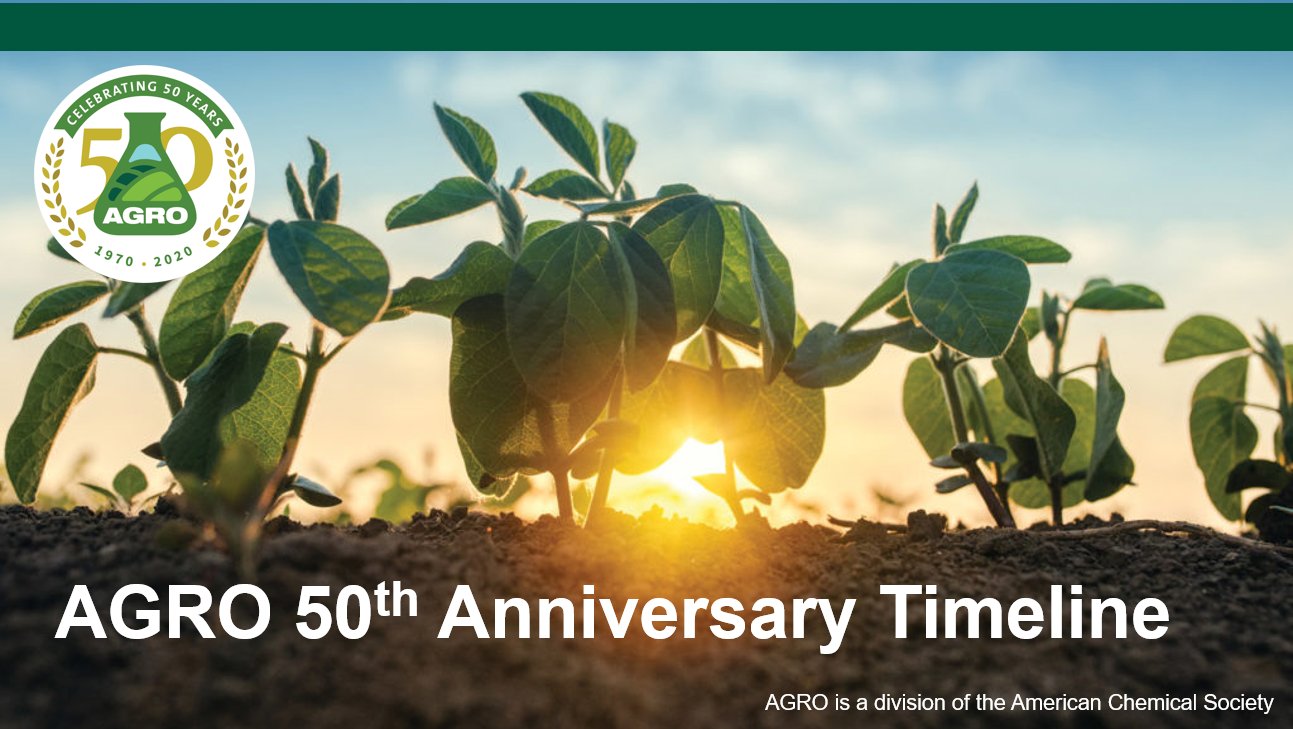 Download "AGRO 50th Anniversary Timeline" ACS-AGRO-Timeline-Rd7-12AUG.pptx – Downloaded 1657 times – 619 KB
The production of this Historical AGRO timeline is one element which celebrates the 50th anniversary of the AGRO Division in 2020. We are seeking member input about all the amazing things have happened during the life of our Division. The purpose of this timeline effort is to capture and recognize noteworthy events that are important to AGRO members and their careers.
The project design and collection has been directed by a small team (Cheryl Cleveland, Amy Ritter and Teresa Wehner), but the inputs have been collected directly from the AGRO membership. Due to the impact of COVID-19, the 50th celebration plans are amended to start in August 2020 (at the virtual Fall meeting) and culminate in August 2021 (planned for Atlanta). Therefore we are posting this VERSION 1, in August 2020 but trust it will stimulate additional contributions from AGRO members such that the next version will have additional content.
Contributions will continue to be accepted through the end of  2020 by downloading the collection spreadsheet. The project is supported in large part by the ACS IPG Grant to the AGRO Division entitled Fifty Years of Noteworthy Agrochemical Achievements and Contributors. To contribute a Divisional, personal, or research/product milestone, please click on the button below to download the Timeline Submission Form (Excel spreadsheet), enter your information and submit via email back to Cheryl Cleveland (cheryl.cleveland@basf.com).
Share a photo to be included in the AGRO Celebration Slide Show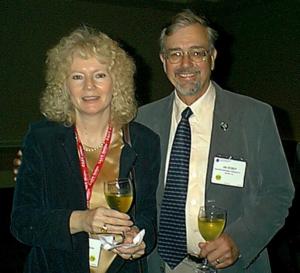 We would like to document the historical events and people of our Division in pictures for sharing at the AGRO50 and Beyond Celebration and posting to the AGRO website.  To contribute a photo or image, please upload your files to the special Google Drive. Be sure to review the instructions file on the site for submitting your files.
For questions, please Caitlin Rering (crering@agrodiv.org) for further details.
We are continuing to collect photos. All input is welcome, some will be initially used this Fall 2020 and collection can continue through 2021.
Thank you to our 50th Anniversary Gala Celebration Sponsors