Join the AGRO50 celebration planned for San Francisco in August 2020!
By now, you'll have noticed our new AGRO 50th Anniversary logo and updated website, both of which have been prepared to help recognize this important milestone for our Division in 2020.  We invite you to come celebrate the 50th AGRO anniversary with members, retirees, and friends of the Division during the San Francisco ACS meeting, August. By highlighting the rich history, accomplishments, and contributors of 50 years of AGRO success we hope to educate and inspire the next generation regarding Divisional activities and participation.
In addition to our normal technical programming, a full day symposium titled "Chemistry for Sustainable Agriculture and Public Health: AGRO Evolution and Future Opportunities" is planned for Wednesday, August 19.  Come hear noteworthy speakers and panelists review historic contributions of AGRO and provide future perspectives on all topics of interest to AGRO.  The symposium will be immediately followed by a gala reception of food and drink to include AGRO partners, friends, and retirees.  Watch for program info via the ACS or AGRO websites by midsummer; contact Jeanette Van Emon (jmvanemon@gmail.com) or Ken Racke (ken.racke@corteva.com) for details.
We are soliciting a limited number of sponsorships to help fund the 50th Anniversary, and corporate sponsorship of a Gala Table will be $800 to $1000.  Visit the sponsors page of the AGRO website at www.agrodiv.org/sponsorship/ or contact Andy Newcombe (andy.newcombe@arcadis.com) for benefits.
Join a Special Post-Conference Agricultural Field Tour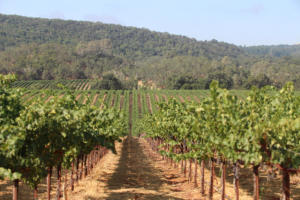 A full-day tour of important agricultural sites in California will be organized on Friday, August 21.  The trip will be both scenic and educational and include short presentations during visits to farms sites, sites to see state of the art agriculture in tomato harvesting, apple packing and walnut processing.
The tour will also include visits to Federal and State research plots and UC Davis for a presentation on livestock and climate change. Lunch at the historic Ryde Hotel in Sacramento will also be included. Advance tickets for preferred purchase by AGRO members, teachers, students, USDA, IR-4 and EPA will be available soon via the AGRO website. Contact Heidi Irrig (heidi.irrig@syngenta.com) for additional information.
Contribute to Historical Timeline
We are seeking member input about all the amazing things have happened during the life of our Division. The purpose of this timeline effort is to capture and recognize noteworthy events that are important to AGRO members and their careers.
To contribute a Divisional, personal or research/product milestone, please download the Timeline Submission Form (Excel spreadsheet), enter your information and submit via email back to Cheryl Cleveland (cheryl.cleveland@basf.com). Deadline is April 1st, but there's no need to wait; please submit now!
Share a photo to be included in the AGRO Celebration Slide Show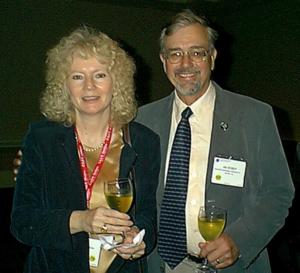 We'd like to document the historical events and people of our Division in pictures for sharing at the SF meeting and posting to the AGRO website.  To contribute a photo or image, use the form below or contact Caitlin Rering (crering@agrodiv.org) for further details.