The ACS Award for Innovation in Chemistry of Agriculture is given to an active researcher working in North America for a chemical innovation that significantly enhances agricultural or veterinary pest management and productivity. This award includes an honorarium of $5000 USD. Nominations should be received by the award committee chair by December 31 of each year. Contact Qing Li, AGRO Awards Committee Chair, 808-956-2011 for more information.
2022 Awardee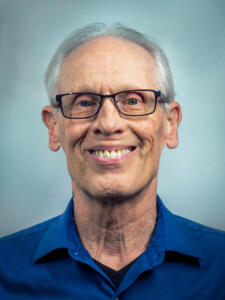 Joel Coats, Charles F. Curtiss Distinguished Professor Emeritus, in the Department of Entomology at Iowa State University, grew up on a farm in Ohio and received his B.S. in Zoology (Chemistry minor) from Arizona State University. His graduate training was at the University of Illinois at Urbana-Champaign, receiving his M.S. and Ph.D. in Entomology (Chemistry minor), with specialization in insecticide toxicology and environmental toxicology. He was a Visiting Professor for two years in the Department of Environmental Biology at the University of Guelph in Ontario, Canada, teaching in Pesticides in the Environment and Biological Activity of Pesticides. Later he was a Guest Scientist at the Federal Research Center-Jülich in Germany for six months. At Iowa State, he was the primary organizer of the Interdepartmental Toxicology Graduate Program and served as the first Chair of that program.  Dr. Coats served as Department Chairman at Iowa State for seven years. He taught parts of four courses: Insecticide Toxicology, Pesticides in the Environment, Principles of Toxicology, and Special Topics in Insect Toxicology. Joel has served as major professor for 52 graduate students who graduated from his lab and has served as adviser for 14 postdocs. Joel's research program includes two main areas: (1) insect toxicology and (2) environmental toxicology and environmental chemistry of agrochemicals. His scientific publications include 15 books, 9 review articles, 51 book chapters, and 172 peer-reviewed journal articles.
For the past 35 years, Dr. Coats has been innovative in investigating natural products as insecticides and insect repellents. He has worked on identifying active components in the materials, their spectrum of activity, mechanisms of action, metabolism, and environmental fate. His research has primarily addressed terpenes and terpenoids, but it has also included studies on naturally-occurring glucosinolates, cyanohydrins, isoflavones, and fatty acids. His laboratory has also synthesized hundreds of biorational analogs of terpenoids and used quantitative structure-activity relationships to assist in understanding modes of action and in prediction of better compounds. Importantly, his research has helped pave the way for companies to move forward in research and development of new products in the field of natural pesticides and repellents. He holds 9 patents on insecticides and insect repellents (6 have been licensed), and he currently has 6 pending (all licensed).
He received the International Award for Research in Agrochemicals from the American Chemical Society Agrochemicals Division. In addition, he is a Fellow of the American Chemical Society, the American Association for the Advancement of Science, the Entomological Society of America, and the Agrochemicals Division of ACS. In 2013 he received the Alumni Achievement Award from the University of Illinois College of Liberal Arts and Sciences, and in 2015, he received the Margaret Ellen White Award for Mentoring Graduate Students from the Graduate College at Iowa State University. In 2017, he received the John Doull Toxicology Award, from the Society of Toxicology's Central States Chapter. In 2018, he received the C.V. Riley Award from the North Central Branch of the Entomological Society of America. He co-authored the Best Paper for 2020 from the journal Environmental Toxicology and Chemistry.
2021
Jeffrey Bloomquist, University of Florida, Gainesville, Florida
2020
Ke Dong, Michigan State University, East Lansing, Michigan
2019
Pamela G. Marrone, Marrone Bio Innovations, Davis, California
2018
Vincent L. Salgado, BASF, Research Triangle Park, North Carolina
2017
Qing X. Li, University of Hawai'i at Mānoa
2016
Thomas M. Stevenson, DuPont Crop Protection
2015
Thomas C. Sparks, Dow AgroSciences, Indianapolis, Indiana
2014
Scott R. Yates, USDA-Agricultural Research Service, Riverside, California
2013
Jeanette M. Van Emon, US Environmental Protection Agency, Las Vegas, Nevada
2012
Steven J. Lehotay, USDA-Agricultural Research Service, Wyndmoor, Pennsylvania