AGRO has sponsored nominations for ACS Fellow awards each year since 2014. The American Chemical Society (ACS) Fellows Program was created by the ACS Board of Directors in December 2008 to recognize members of ACS for outstanding achievements in and contributions to science, the profession, and the Society. More information on the ACS Fellow Program can be found on the ACS website.
2021 Awardee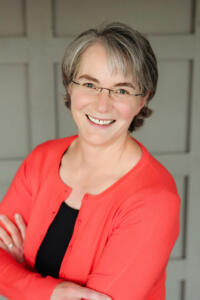 Sharon K. Schneider is recognized as an ACS Fellow for service to the society and for exemplary contributions to advancing knowledge of soil processes that affect the fate and transport of organic compounds and crop productivity. She is an authority on the distribution, transformation, sorption, and volatilization of pesticides after soil application, and the impacts of soil erosion on soil properties and crop productivity. Her service to the AGRO as elected Secretary, Awards committee member, and enthusiastic volunteer has improved the efficiency and stature of division affairs and service to its members. She received the Agrochemicals Division Fellow Award in 2016.
Sharon is Research Leader of the USDA, Agricultural Research Service (ARS) North Central Agricultural Research Laboratory in Brookings, South Dakota. Sharon began her career with ARS as an undergraduate in St. Paul, Minnesota. After earning her BA in chemistry (University of Minnesota, Morris) and her Ph.D. in soil and water science (University of Nebraska, Lincoln), she joined ARS permanently. She served ARS in Riverside, California and Morris, Minnesota before assuming leadership of the laboratory in Brookings. Throughout her career, she encountered tremendous mentors: Bill Koskinen in St. Paul, Scott Yates in Riverside, and Mike Lindstrom at Morris, who contributed greatly to her success.
Throughout her productive research career, Sharon has focused on developing new methods and advancing knowledge of the fate and transport of pesticides in the environment, information that is critical for devising reduced-risk pesticide management approaches. Experiments ranged from small-scale laboratory studies to large-scale field experiments. Her careful experimental work determined the rate and mechanisms of degradation of agrochemicals in soil, and developed information needed to reduce the off-site transport of agrochemicals under different management practices. She was instrumental in the development of a method to measure the permeability of plastic films to fumigant vapors that is now a standard ASTM method; this work was recognized with a Federal Laboratory Consortium Award and a USDA-ARS Technology Transfer Award. Her recent research provides some of the first direct assessments of the influence of tillage erosion on soil properties affecting productivity, leading to methods that restore productivity to eroded soil and enhance food security.
Sharon has been an active member of ACS and the Agrochemicals Division for more than 20 years, being elected to the position of Division Secretary each year since 2012. She has served on the Awards Committee for 10 years and nominated numerous worthy candidates for Division awards. She was a member of the organizing committee and scientific program committee for the 13th IUPAC International Congress of Pesticide Chemistry in 2014. She has served as a member-at-large on the AGRO Executive Committee, evaluated student and early career presentations, and organized symposia. In addition ACS, Sharon is an active member of the American Society of Agronomy and the Soil Science Society of America and is a Fellow of both organizations. She currently serves as an Associate Editor of Pest Management Science and as a Technical Editor of Agricultural and Environmental Letters.
2020
Thomas M. Stevenson
2019
Joel R. Coats
Steven J. Lehotay
Beth A. Lorsbach
2018
Cathleen J. Hapeman, USDA-ARS
2017
Stephen O. Duke, USDA-ARS
2016
Aldos C. Barefoot, DuPont Crop Protection
2015
Rodney Bennett, RM Bennett
2015
John J. Johnston, USDA-FSIS
2014
Laura L. McConnell, Bayer
2014
Kenneth D. Racke, Dow AgroSciences