AGRO has sponsored nominations for ACS Fellow awards each year since 2014. The American Chemical Society (ACS) Fellows Program was created by the ACS Board of Directors in December 2008 to recognize members of ACS for outstanding achievements in and contributions to science, the profession, and the Society. More information on the ACS Fellow Program can be found on the ACS website.
2019 Awardees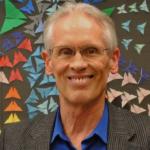 Joel Coats is Charles Curtiss Distinguished Professor of Entomology and Toxicology in the Department of Entomology at Iowa State University. He is originally from Ohio and received his B.S. in Zoology (Chemistry minor) from Arizona State University. His graduate training was at the University of Illinois at Urbana-Champaign, receiving his MS and PhD in Entomology (Chemistry minor), with specialization in insecticide toxicology and environmental toxicology. Professor Robert L. Metcalf served as his major professor. He was a Visiting Professor for two years in the Department of Environmental Biology at the University of Guelph in Ontario, Canada.
Joel has been on the faculty at Iowa State University since 1978 and served as Department Chairman for seven years. He teaches parts of five graduate courses in pesticides and toxicology. He has served as major professor for 46 graduate students who graduated from his lab, plus 7 current ones, and as adviser for 13 postdocs. His research program includes two main areas: (1) insect toxicology and (2) environmental toxicology and environmental chemistry of agrochemicals. He holds 9 patents and has 6 pending.
Joel is a long-time member of ACS and the AGRO division. He served as an officer and as member of the Executive Committee and is currently a member of the Finance Committee. He and his students and postdocs have organized numerous symposia, and they have edited 12 ACS Books in the Symposium Series. Many of his students are now leaders in AGRO.
In 2006, Joel received the ACS International Award for Research in Agrochemicals. He is a Fellow of the American Association for the Advancement of Science, the AGRO Division of the ACS, and the Entomological Society of America. He has received the Alumni Achievement Award from the University of Illinois, College of Liberal Arts and Sciences; the Margaret Ellen White Award for Mentoring Graduate Students from the Graduate College, Iowa State University; and the John Doull Toxicology Award, Society of Toxicology, Central States Chapter.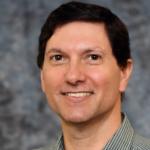 Steven Lehotay is a Lead Scientist with the USDA Agricultural Research Service at the Eastern Regional Research Center in Wyndmoor, Pennsylvania. He earned PhD and BS degrees in chemistry from the University of Florida. Since joining USDA-ARS in 1992, his scientific investigations have involved improvement in the analysis of pesticides, veterinary drugs, and other contaminants in food and environmental samples. His work has addressed all aspects of the analytical process using many types of analytical techniques applied in novel and useful ways. He has been a Thomson Reuters Highly Cited Researcher since 2014, as (co-)author of nearly 150 scientific publications and over 200 abstracts. He has been an invited speaker for over 120 presentations and lectures around the world.
Steve's activities with AGRO have included: Executive Committee member, chair of the Membership Committee, participant in two strategic planning meetings, coordinator of the New Investigator Award, member of the International Committee, and (co-)organizer of several symposia. He was the first recipient of both the AGRO Award for Innovation in Chemistry of Agriculture in 2012 and the NACRW Excellence Award in Sample Preparation in 2015 (shared). Other honors include a 2014 USDA Secretary's Honor Award (shared) and the 2011 AOAC International Wiley Award. His international involvement includes serving as a member of the scientific committees for Recent Advances in Food Analysis, Latin American Pesticide Residue Workshop, Veterinary Drug Residue Analysis, and SaskVal. Steve also serves on the editorial boards for Analytical and Bioanalytical Chemistry, Chromatographia, Food Analytical Methods, and Food Additives and Contaminants: Part A.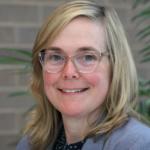 Beth Lorsbach is the Crop Protection Discovery Chemistry Leader for Corteva Agriscience. She received her BA in chemistry in 1993 and a MS in Organometallic Chemistry in 1995 from Boston University. She continued her studies at the University of California, Davis, obtaining a PhD in Organic Chemistry in 1999.
Over her more than 20 years with Dow AgroSciences, now Corteva Agriscience, Beth has contributed to the success of Crop Protection R&D, in the Discovery Chemistry and Process Chemistry groups, through three key components – technology, collaboration, and leadership (both people and project). She has taken advantage of many opportunities to deliver innovative solutions as a technical contributor, a people and project leader, as well as championed several external collaborations.
Beth has a passion for integration of enabling technologies (e.g., combi-chem, target site) to impact strategic goals. As a project leader for a cereal fungicide project, she designed and drove the synthetic strategy to deliver two fungicide pipeline molecules. As a senior people leader, Beth is committed to employee development and mentorship and continues to be very active in developing future leaders for Corteva.
Beth has authored over 94 patent applications, 21 external publications, and 28 conference presentations. Beth has been an active member of the American Chemical Society since 1992 and has been involved in the Indiana local Section. She served as section Chair in 2008 and is currently serving as a Councilor. Beth was recognized in 2009 as a finalist for Indy's Best and Brightest Award and was awarded the 2015 Rising Star Award from the ACS WCC.
2018
Cathleen J. Hapeman, USDA-ARS
2017
Stephen O. Duke, USDA-ARS
2016
Aldos C. Barefoot, DuPont Crop Protection
2015
Rodney Bennett, RM Bennett
2015
John J. Johnston, USDA-FSIS
2014
Laura L. McConnell, Bayer
2014
Kenneth D. Racke, Dow AgroSciences