AGRO has sponsored nominations for ACS Fellow awards each year since 2014. The American Chemical Society (ACS) Fellows Program was created by the ACS Board of Directors in December 2008 to recognize members of ACS for outstanding achievements in and contributions to science, the profession, and the Society. More information on the ACS Fellow Program can be found on the ACS website.
2020 Awardee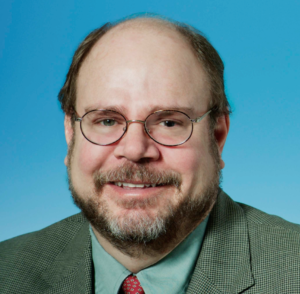 Thomas M. Stevenson was born in Illinois and was educated in the public-school systems in Illinois and Indiana. He graduated magna cum laude with a B.S. in chemistry from Saint Louis University in 1979 where he carried out undergraduate research on the Heck Reaction with Harold A. Dieck, funded by a Monsanto Summer Fellowship. He received a Ph.D. in organic chemistry from the University of Illinois in 1983, under the supervision of Nelson J. Leonard. After postdoctoral research at the University of Geneva in Switzerland from 1983 to 1985 with Wolfgang Oppolzer, Tom joined DuPont Crop Protection as a research chemist, rising in ranks to DuPont Fellow. Upon his retirement in 2017, he joined FMC Agricultural Solutions as an FMC Fellow.
During his career, Tom has proven to be a prolific inventor in the field of agricultural chemistry. He holds over 70 issued United States patents and has presented over 120 lectures and posters at scientific meetings. He has collaborated in the invention of several successful commercial products, most notably the blockbuster anthranilamide insecticides: Ryanxypyr® and Cyazypyr®. This work has led to numerous scientific awards, including the Kenneth A. Spencer Award, ACS Award for Innovation in Chemistry of Agriculture, ACS Heroes of Chemistry, and the IPO Educational Foundation National Inventor of the Year.
Tom has been an enthusiastic member of the American Chemical Society and the AGRO Division. In addition to presenting his research in AGRO symposia and poster sessions, he has also served on the AGRO Executive Committee. He has co-organized a dozen symposia at ACS meetings and was the topic organizer for the Discovery and Synthesis topic area at the combined ACS/IUPAC meeting in 2014. He has co-edited two ACS publication books based on these symposia. Tom has also successfully nominated numerous colleagues and peers in both organic and agricultural chemistry for national and international awards, prizes, and fellowships.
For these contributions, he was named an AGRO Division Fellow and now an ACS Fellow.
ACS Fellow Citation: As a world class expert in Discovery Research for Agrochemicals, Tom consistently leverages his prolific commercial accomplishments to foster broader scientific collaboration outside Dupont/FMC, serving as mentor/educator in industry and academia. As an AGRO Division leader, Tom sustains quality national programming and committee service. Tom's expertise in Agrochemical Discovery/Synthesis attracts consistent collaboration for essential AGRO symposia and spawns substantial ACS publications.
2018
Cathleen J. Hapeman, USDA-ARS
2017
Stephen O. Duke, USDA-ARS
2016
Aldos C. Barefoot, DuPont Crop Protection
2015
Rodney Bennett, RM Bennett
2015
John J. Johnston, USDA-FSIS
2014
Laura L. McConnell, Bayer
2014
Kenneth D. Racke, Dow AgroSciences