The AGRO Fellow Award recognizes members for dedicated and enthusiastic service to the division.
Criteria for nominees shall be: "Continued and substantial contributions of time, talents, and service to the AGRO Division of ACS and to the agrochemical science over a period of at least six years." Nominations include a letter, noting the contributions to the Division, and a current curriculum vitae. Deadline for submitting nominations is March 31st of each year. Nominations should be submitted to the chair of the Awards Committee: Dr. Qing Li, 808-956-2011.
2021 AGRO Fellow Award Recipients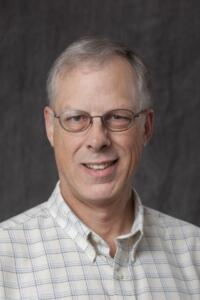 Michael E. Krolski graduated from the University of Wisconsin-Madison with a BS in Chemistry and earned his PhD in Synthetic Organic Chemistry from Iowa State University, studying with Prof. George A. Kraus. Mike started his agricultural career in 1987 at Mobay, which was formed as a joint venture between Monsanto and Bayer, performing plant and animal metabolism studies at the Research Farm in Stilwell, Kansas. He worked in various capacities at Bayer sites in Monheim, Germany and Research Triangle Park before Bayer's purchase of Monsanto brought him back to the Midwest, where he currently is stationed at the research facility in Chesterfield, MO but works in his basement due to the pandemic lockdown. His current position at Bayer CropScience is Senior Principal Scientist in Human Safety where he is on the Operator and Residential Exposure team performing worker and residential risk assessments. During his time at Bayer, Mike has done research in plant and livestock metabolism, environmental fate, method development, residue analysis, crop field trials, ADME (adsorption, distribution, metabolism, and excretion), PBPK (physiologically based pharmacokinetics),  and human exposure.
Mike has served on the AGRO Division Executive Committee and participated in the AGRO Strategic Planning Retreat in 2016. He has organized symposia for the AGRO Division, the Pan-Pacific Conference, and the 2014 IUPAC Congress. He is currently co-editing his second ACS Symposium Book, Task Force Data Generation for Risk Assessment. Look for it at your local bookseller. Outside of ACS, Mike is the Technical Chair for the Agricultural Handler Exposure and the Agricultural Reentry Task Forces and is on the technical committee for the Council for the Advancement of Pyrethroid Human Health Risk Assessment.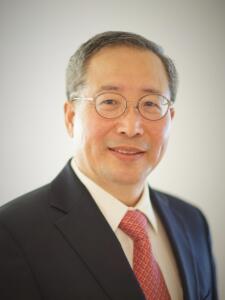 Qing X. Li received his BS in agriculture from Shandong Agricultural University, China, his PhD in agricultural and environmental chemistry from the University of California-Davis in 1990, his post-doctoral training at University of California-Berkeley. He joined the University of Hawaii (UH) at Manoa in 1995. He was director of the pesticide residue chemistry laboratory at the University of Hawaii at Manoa from 1995 to 2013. Since 2011, Qing has served as director of the UH-Manoa Proteomics Core Facility.
Qing has been an ACS member since 1989. He has co-organized many symposia and served on the AGRO Executive Committee and on the AGRO Awards Committee. He now chairs the AGRO Awards Committee. Qing has also served as AGRO Vice Chair in 2020 and is currently the 2021 AGRO Program Chair. He will be the AGRO 2022 Chair. He is also an Associate Editor for the Journal of Agricultural and Food Chemistry since 2015.
His research addresses fundamental issues in agricultural chemistry with emphasis on pesticide chemistry, remediation, proteomics, phytopharmaceuticals, and food chemistry. His work has resulted in about 400+ peer-reviewed scientific publications, of which approximately 70 were published in ACS journals. His papers were cited more than 11K times. His research has been well recognized by numerous awards including the ACS AGRO Award for Innovation in Chemistry of Agriculture (2017) and the ACS International Award for Research in Agrochemicals (2020).
In 2020, Qing received the University of Hawaii's Medal for Excellence in Research. He has mentored 19 MS students, 28 PhD students, 32 post-doctoral fellows, 20 junior researchers, and 43 visiting scientists in leadership positions around the world. Since 2005, Qing has been an international honorary scientist and advisor, Korea.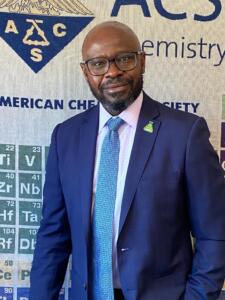 Kalumbu Malekani (Malek) is Technical Director, North America and Director of the Environmental Fate and Metabolism Department at Smithers ERS. He holds a BS in Chemistry from the University of Zambia, an MS in Soil Science and Applied Analytical Chemistry from the University of Aberdeen (Scotland), and a PhD in Environmental and Soil Chemistry from South Dakota State University. After his postdoctoral research at the Connecticut Agricultural Experiment Station, under the direction of Joe Pignatello, Malek joined Bayer CropScience in Stilwell, Kansas, as a Senior Research Chemist performing regulatory environmental fate studies. After five years, he then joined DuPont Crop Protection in Newark, Delaware, working in the Environmental Risk Assessment, Registration, and Regulatory Sciences for eight years.
At Smithers, Malek supervises a team of scientists in charge of conducting a broad range of regulated studies, primarily in agricultural products, pharmaceutical API, and industrial chemicals. He manages the department's operations and activities related to the conduct, analysis, evaluation, and reporting of contracted studies in Environmental Fate, Plant, and Animal Metabolism, ensuring conformance to the department's technical, quality assurance, and financial performance, including P&L responsibility. He also provides technical expertise to Business Development and supports the development of customer relationships. His career highlights include representing Smithers ERS on The American Chemistry Council (ACC) Biocides Panel for two years, assisting member companies in understanding the conduct of the environmental studies.
Malek joined ACS as a graduate student member in 1991 and has been active in the AGRO Division for more than 12 years. He has co-organized many symposia with topics ranging from the environmental fate of agrochemicals to handling of mixtures in the environment and ecological implications. He has served on the AGRO Executive Committee, on the 2016 Strategic Planning Committee, as the co-chair of the AGRO Liaison Committee, and as mentor/coach for the Early Career Scientist Symposium organizers. He is a member of the Editorial Advisory Board of the new Agricultural Science & Technology Journal.

Carmen Tiu earned a Bachelor of Science in chemistry engineering and a Master of Science in organic chemistry from Timisoara Politehnic in Romania. She began her agrochemical experience with Dow Chemical now Corteva Agriscience and has spent thirty-three years accumulating expertise across R&D areas related to Formulation Chemistry, Regulatory, Government and Public Affairs, Global Risk Assessment (humans and environment), Global Residue Expert and Leader for Residue, Comp, and Agronomics, and Global MRL and Import Tolerances strategies.
Carmen has contributed at external regulatory advocacy events and publications to set global regulations (OECD, Codex, others) for global residue programs, proportionality of residues with rate, climatic zones, seasonality, and the Global ONE-MRL scheme where the first registration country prompts Codex to set MRL, adopted by all 188 member countries. Carmen and has many internal and external recognitions in the residues, risk, and food standards areas.
She has been a member of AGRO for many years, has organized symposia, and served on the Executive and the Development Committees.
2020
Cheryl B. Cleveland
Aaron D. Gross
Heidi B. Irrig
2019
Leah S. Riter
2018
John J. Beck
Julie E. Eble
2017
Thomas Stevenson
2017
Steven Lehotay
2017
Marja Koivunen
2017
Jay Gan
2017
Diana Aga
2016
Sharon K. Papiernik, USDA-ARS
2016
Pamela J. Rice, USDA-ARS
2016
Kevin L. Armbrust, Louisiana State University
2016
Del A. Koch, Evans Analytical Group
2014
Jeanette M. Van Emon
2014
Aldos C. Barefoot
2013
Teresa A. Wehner
2013
Stephen O. Duke
2013
Kenneth D. Racke
2013
Cathleen J. Hapeman
2012
John J. Johnston
2012
Jeffrey J. Jenkins
2011
Laura L. McConnell
2008
Allan S. Felsot
2007
John M. Clark
2007
Donald Wauchope
2007
Ann T. Lemley
2006
Terry D. Spittler
2005
Rodney Bennett
2003
Judd O. Nelson
2001
Robert Hoagland
2000
Barry Cross
1998
Paul Giesler
1998
Hank Cutler
1996
John Bourke
1994
Willis Wheeler
1994
Ralph Mumma
1994
James Heitz
1993
Larry Ballantine
1992
Joel Coats
1992
Guy Paulson
1992
Don Baker
1991
Nancy N. Ragsdale
1990
Joseph Fenyes
1988
Jan Chambers
1988
James N. Seiber
1987
Willa Garner
1986
Gunter (Jack) Zweig
1985
Richard C. Honeycutt
1985
Henry Dishburger
1983
John Harvey, Jr.
1981
Robert M. Hollingsworth
1981
Gino J. Marco
1980
John B. Siddall (Posthumous)
1980
G. Wayne Ivie
1979
Rodney D. Moss
1978
S. Kris Bandal
1978
Paul Hedin
1977
Gustave K. (Bob) Kohn
1976
Marguerite L. Leng
1976
Jack R. Plimmer
1976
Gerald G. Still
1975
Maurice B. Green
1975
Hank F. Enos
1975
Charles H. Van Middelem
1974
Morton Beroza
1974
Joe C. Street
1974
James P. Minyard, Jr.
1973
Philip C. Kearney
1973
Mr. Roger C. Blinn
1973
Julius J. Menn
1972
Wendell F. (Bud) Phillips
1972
Elvins Y. Spencer
1972
Donald G. Crosby
1971
Tom H. (Bucky) Harris
1971
Louis Lykken
1971
Herman Beckman (Posthumous)