The AGRO Fellow Award recognizes members for dedicated and enthusiastic service to the division.
Criteria for nominees shall be: "Continued and substantial contributions of time, talents, and service to the AGRO Division of ACS and to the agrochemical science over a period of at least six years." Nominations include a letter, noting the contributions to the Division, and a current curriculum vitae. Deadline for submitting nominations is March 31st of each year. Nominations should be submitted to the chair of the Awards Committee: Dr. Qing Li, 808-956-2011.
2020 AGRO Fellow Award Recipients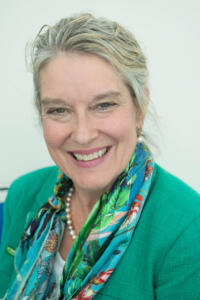 Cheryl B. Cleveland holds a B.S. in chemistry from Furman University in South Carolina and a Ph.D. in physical chemistry from Cornell University. For the last 7 years, Cheryl has been employed at BASF in RTP, North Carolina, within the Global Consumer Safety Group; before that she was a long-term employee at Dow AgroSciences in the Midwest.
Her 31-year career within the agricultural industry spans roles ranging from the conduct of GLP environmental chemistry studies, development of sales force technical product training, internal quality control as a Six Sigma black belt, evaluation of global commodity trade patterns relative to MRLs, and the important application of risk assessment principles for human health for various agencies around the globe. Most of her career experiences have focused on traditional agricultural active ingredients, but have also included projects on animal vaccines, biotech traits, and commodity chemicals.
Cheryl has been privileged to serve on multiple external committees and enjoys working collaboratively within the scientific community. She chaired the CropLife Dietary Team for several years and has been an active member in several other committees within CropLife International, ECPA (European Crop Protection Association), and CropLife America, and is a member of the CARES NG (Cumulative and Aggregate Risk Evaluation System Next Generation) technical team. A career highlight was serving two terms as an industry appointee to EPA's Pesticide Dialogue Program Panel and subcommittees.
Within AGRO, Cheryl has held positions as an Executive committee member at large, vice chair, program chair and is the current AGRO Division Chair, and she is an active member of the AGRO 50th GALA planning team. Additionally, she has played a key role in development of the inaugural VIP event in 2018 and has co-organized multiple AGRO symposia focusing on a wide range of emerging issues within the agrochemical sciences including sustainability, climate change, and pollinator topics and human health risk assessment for agricultural products or innovations.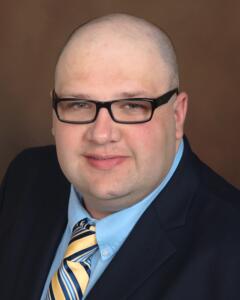 Aaron D. Gross is an Assistant Professor at Virginia Polytechnic Institute and State University in the Department of Entomology. Originally from Minnesota, he received his Bachelor of Science degrees in Biochemistry and Biomedical Sciences from St. Cloud State University (minor in Criminal Justice). Graduate training was performed at Iowa State University of Science and Technology in Toxicology (M.S. and Ph.D.) with minors in Neuroscience and Entomology; Joel Coats and Michael Kimber served as his graduate major professors. Postdoctoral training was at the Emerging Pathogens Institute, University of Florida, under the direction of Jeffrey Bloomquist.
At Virginia Tech, Aaron is affiliated with the School of Neuroscience, Fralin Life Science Institute, Virginia Tech's Center for Emerging Zoonotic and Vector-borne Pathogens, and the Virginia Tech Center for Drug Discovery. He teaches Insecticide Toxicology along with Insect Physiology and Molecular Biology. Aaron's lab (Molecular Physiology and Toxicology Laboratory) focuses on controlling arthropod pests that have an impact on human health, animal health, and agriculture with the goal of helping growers, producers, and public/animal health officials make informed pest control decisions. Research interests include understanding the molecular mechanisms that are involved in insecticide/acaricide resistance, and the use of G-Protein-Coupled Receptors (GPCRs), GPCR-related pathways, and ion channels as targets for insecticide/acaricide development. His lab is also investigating the molecular mechanisms that are involved in tick-associated red meat allergy and the ability of ticks to evade the mammalian immune response during blood feeding.
Aaron has been a member of the American Chemical Society since he was an undergraduate student and has been active in the AGRO Division since graduate school (2007). Aaron was the recipient of the 2016 AGRO New Investigator Award for work on insect muscarinic acetylcholine receptors. To date, he has co-organized eight symposia in the division and co-edited three symposium series books. Aaron's services to the division include serving as a member of the 2016 Strategic Planning Committee, the Executive Committee to which he is recently reelected, the Long-term Programming Committee, and co-chairing the Early Career Scientists Committee.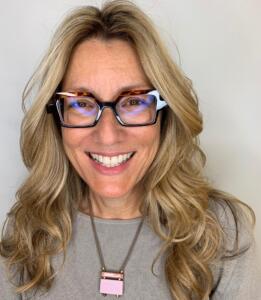 Heidi B. Irrig earned a Bachelor of Science in Chemistry from Merrimack College and a Master of Science in Environmental Science from the University of Massachusetts at Lowell. Beginning her agrochemical experience determining pesticide levels in soils and water in support of the new agrochemical registration process, Heidi currently works at Syngenta to advance U.S. growers' trade of crops treated with agricultural chemicals.
As a member and active volunteer for the AGRO Division since 2012, Heidi has contributed to the development and execution of the mission of AGRO by serving on numerous committees. Elected to the Executive Committee in 2016 and 2019, she is currently serving her second term as an Executive Committee Officer. By acting as a co-organizer to younger chemists eager to participate in the AGRO meetings, Heidi has extended her expertise in organizing symposiums to new members.
In addition to serving as a co-organizer, speaker, and workshop moderator for numerous symposia, she and John Johnston worked together on an Innovative Program Grant (IPG) in 2017. Their full day symposium entitled Pesticide Registration, Monitoring, and Enforcement: The Big Picture was condensed and presented to Congress. This presentation increased Congressional staffers' understanding of U.S. government processes to maximize the benefits and minimize the risks of pesticides in the U.S. food supply.
In 2019, Heidi's IPG to promote advancements in agriculture as part of the AGRO 50th anniversary was approved. Heidi's team is currently focusing on organizing an agricultural tour at the Fall 2021 AGRO meeting in Atlanta.
2019
Leah S. Riter
2018
John J. Beck
Julie E. Eble
2017
Thomas Stevenson
2017
Steven Lehotay
2017
Marja Koivunen
2017
Jay Gan
2017
Diana Aga
2016
Sharon K. Papiernik, USDA-ARS
2016
Pamela J. Rice, USDA-ARS
2016
Kevin L. Armbrust, Louisiana State University
2016
Del A. Koch, Evans Analytical Group
2014
Jeanette M. Van Emon
2014
Aldos C. Barefoot
2013
Teresa A. Wehner
2013
Stephen O. Duke
2013
Kenneth D. Racke
2013
Cathleen J. Hapeman
2012
John J. Johnston
2012
Jeffrey J. Jenkins
2011
Laura L. McConnell
2008
Allan S. Felsot
2007
John M. Clark
2007
Donald Wauchope
2007
Ann T. Lemley
2006
Terry D. Spittler
2005
Rodney Bennett
2003
Judd O. Nelson
2001
Robert Hoagland
2000
Barry Cross
1998
Paul Giesler
1998
Hank Cutler
1996
John Bourke
1994
Willis Wheeler
1994
Ralph Mumma
1994
James Heitz
1993
Larry Ballantine
1992
Joel Coats
1992
Guy Paulson
1992
Don Baker
1991
Nancy N. Ragsdale
1990
Joseph Fenyes
1988
Jan Chambers
1988
James N. Seiber
1987
Willa Garner
1986
Gunter (Jack) Zweig
1985
Richard C. Honeycutt
1985
Henry Dishburger
1983
John Harvey, Jr.
1981
Robert M. Hollingsworth
1981
Gino J. Marco
1980
John B. Siddall (Posthumous)
1980
G. Wayne Ivie
1979
Rodney D. Moss
1978
S. Kris Bandal
1978
Paul Hedin
1977
Gustave K. (Bob) Kohn
1976
Marguerite L. Leng
1976
Jack R. Plimmer
1976
Gerald G. Still
1975
Maurice B. Green
1975
Hank F. Enos
1975
Charles H. Van Middelem
1974
Morton Beroza
1974
Joe C. Street
1974
James P. Minyard, Jr.
1973
Philip C. Kearney
1973
Mr. Roger C. Blinn
1973
Julius J. Menn
1972
Wendell F. (Bud) Phillips
1972
Elvins Y. Spencer
1972
Donald G. Crosby
1971
Tom H. (Bucky) Harris
1971
Louis Lykken
1971
Herman Beckman (Posthumous)