The purpose of the New Investigator Award is to recognize scientists who have obtained a doctoral degree and are actively conducting academic, industrial, consulting, or regulatory studies.
To be eligible for the award, the scientist must have obtained his or her doctorate no more than five years before the time of the Fall ACS National Meeting. Thus, for 2020, applications will be considered from scientists who have obtained their doctorates no earlier than the year 2015.
A panel consisting of at least three AGRO members will chose up to three finalists based on their extended abstracts, 1-page curricula vitae, and letter(s) of recommendation.
Each finalist will receive up to $1275 for travel and meeting expenses.
Each finalist will deliver an oral presentation (which will be judged by the panel) in one of the AGRO Program symposia.
The winner, who will receive a plaque, will be chosen after all finalists have presented their papers.
2019 New Investigator Finalists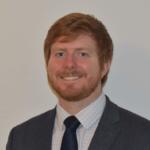 Edmund Norris received his PhD in Entomology and Toxicology from Iowa State University in 2018 under the supervision of Joel Coats and Lyric Bartholomay. For his dissertation, he explored the ability of plant compounds to enhance a variety of synthetic insecticides against mosquitoes, but he also focused more broadly on natural product chemistry and the mechanisms by which natural plant compounds affect the physiology of medical and veterinary pest insects.  
Edmund is a post-doctoral research associate at the Emerging Pathogens Institute under the direction of Jeffrey Bloomquist at University of Florida. Edmund is interested in the development of novel repellents and insecticidal formulations that may circumvent insecticide resistance, while primarily focusing on natural products as his inspiration. His research focuses on better understanding the mechanisms of novel insecticidal, repellent, and synergistic agents using a variety of electrophysiolgical, pharmacological, and biochemical techniques.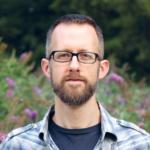 Scott O'Neal earned his Ph.D. in Entomology from Virginia Tech in 2017 under the direction of Troy Anderson. He also holds a BS in Genetics and Microbiology from Purdue University and a MS in Forensic Science from Virginia Commonwealth University. As a PhD student, Scott was awarded a USDA NIFA predoctoral fellowship to investigate ion channel-mediated regulation of insect cardiac function and antiviral immunity. 
Scott is a postdoctoral fellow at the University of Nebraska-Lincoln (UNL), where his research focuses on understanding the molecular and cellular mechanisms of insecticide resistance in the mosquito species Aedes aegypti. He was also recently awarded a USDA NIFA postdoctoral fellowship to continue investigating the physiological mechanisms that regulate insect antiviral immunity. His overall research goals are 1) to improve upon existing and develop novel vector control strategies, 2) to improve understanding of the regulation of immunity in agriculturally and medically important arthropod species, and 3) to reduce the negative impact of off-target pesticide effects on beneficial arthropod species.  
Scott has been recognized with numerous awards and honors, including the 2018 Entomological Society of America North Central Branch Excellence in Early Career Award and the 2018 UNL Outstanding Postdoctoral Scholar Award.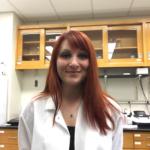 Leslie Rault is a Postdoctoral Research Associate in the Department of Entomology at the University of Nebraska-Lincoln (UNL). Leslie's research, under Troy Anderson's guidance, focuses on elucidating the role of cytochrome P450s and ABC transporters in insecticide resistance and in response to insecticide exposure in Aedes aegypti mosquitoes. She has received a USDA NIFA postdoctoral fellowship to examine new targets for the control of acaricide resistant Varroa destructor, an ectoparasite of the western honeybee, Apis mellifera. 
Leslie guest lectures for the course Insect Physiology, is the instructor of the online graduate course Insecticide Toxicology, and works on developing new teaching material. She is active in the Department of Entomology as an officer of the Science Literacy, Safety, and Emergency Preparedness committees.  
Leslie obtained her PhD in Entomology at UNL in 2017, seeking to identify the molecular mechanisms of the resistance to Cry3Bb1 in the Western corn rootworm Diabrotica virgifera virgifera under the supervision of Nicholas Miller, Blair Siegfried, and Gary Brewer. She received an MS in Systematics, Evolution, and Paleobiodiversity from the University Pierre et Marie Curie in Paris, France, and a BS in Life and Health Sciences from the University of Nice – Sophia Antipolis in Nice, France. 
Past Awardees
2018
Liu Yang, University of Florida, Gainesville (Winner)
Scott O'Neal, University of Nebraska-Lincoln (Finalist)
Leslie Rault , University of Nebraska-Lincoln (Finalist)
2017
Maykel Hernández-Mesa,L'Université Nantes Angers Le Mans, France  (Winner)
Emily Woodward, US Geological Survey, Sacramento, CA (Finalist)
Caitlin Rering, USDA Agricultural Research Service, Gainesville, FL (Finalist)
2016

Aaron Gross, Iowa State University (Winner)
Anson Main, University of Missouri-Columbia (Finalist)
Ana María Vélez, University of Nebraska-Lincoln (Finalist)
2015

Bartek Troczka, Rothamsted Research (Winner)
Weiying Jiang, California Environmental Protection Agency (Finalist)
Fang Jia, Bayer CropScience (Finalist)
John Sivey, Towson University (Finalist)
2014

Lacey Jenson, Virginia Tech (Winner)
Natasha Andrade, University of Maryland, College Park (Finalist)
Helene Hopfer, University of Technology, Austria (Finalist)
2013

Daniel Swale, University of Florida, Gainesville (Winner)
Chloé de Perre, Southern Illinois University, Carbondale (Finalist)
Chitvan Khajuria, University of Nebraska, Lincoln (Finalist)
2012

Xin Zhang, Kansas State University (Winner)
Jeremy Conkle, University of California, Riverside
Fan Tong, Iowa State University
2011

Cody Howard, University of California, Davis
2010

Kyoung Sup Yoon, University of Massachusetts, Amherst
2009

Jennifer Anderson, Iowa State University
2008

Ashli Brown, Mississippi State University