The Journal of Agricultural and Food Chemistry (JAFC) and the ACS Divisions of Agricultural and Food Chemistry (AGFD) and Agrochemicals (AGRO) are seeking nominations for the Research Article of the Year Award Lectureship.
Two papers will be awarded, one from each category, for an outstanding article published in 2019 (either in an issue of JAFC or ASAP) that demonstrates creativity and impact on agricultural and food chemistry as a whole.
The Journal of Agricultural and Food Chemistry Co-sponsored by AGFD & AGRO Divisions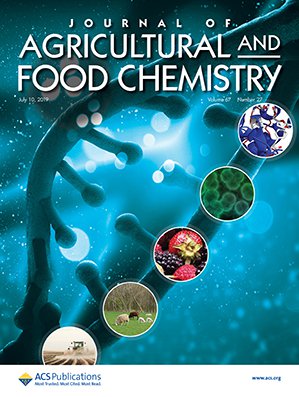 2019 AGRO Best Paper
Bioactivity-Guided Metabolite Profiling of Feijoa (Acca sellowiana) Cultivars Identifies 4-Cyclopentene-1,3-dione as a Potent Antifungal Inhibitor of Chitin Synthesis
J. Agric. Food Chem., 2018, 66 (22), pp 5531–5539
DOI: 10.1021/acs.jafc.7b06154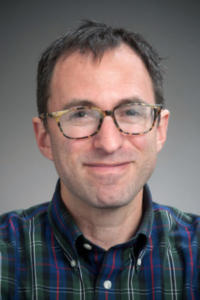 Dr. Andrew Munkacsi is a Senior Lecturer at Victoria University of Wellington in New Zealand. He received his  Ph.D. in 2005 in Plant Biology from the University of Minnesota, where his thesis investigated the evolutionary  history and population genetics of smut fungi that infect agricultural crops. He was then a Postdoctoral Fellow and Associate Research Scientist in the Department of Pediatrics at Columbia University Medical Center until 2012, where he investigated the genetics, cell biology and biochemistry of human diseases associated with defective lipid metabolism. Currently, his laboratory integrates bioactivity-guided metabolomics and functional genomics to isolate, identify and characterize antifungal compounds from agricultural crops and traditional medicines in Samoa and New Zealand, with the goal to treat fungal infections in plants, animals and humans.
Past Awardees
2018
Identification of the Ubiquitous Antioxidant Tripeptide Glutathione as a Fruit Fly Semiochemical
J. Agric. Food Chem., 2017, 65 (39), pp 8560–8568
DOI: 10.1021/acs.jafc.7b03164
Xavier Cheseto, Donald L. Kachigamba, Sunday Ekesi, Mary Ndung'u, Peter E. A. Teal, John J. Beck, and Baldwyn Torto
2017
Quantitation of Aristolochic Acids in Corn, Wheat Grain, and Soil Samples Collected in Serbia: Identifying a Novel Exposure Pathway in the Etiology of Balkan Endemic Nephropathy
J. Agric. Food Chem., 2016, 64 (29), pp 5928–5934
DOI: 10.1021/acs.jafc.6b02203
Wan Chan, Nikola M. Pavlović, Weiwei Li, Chi-Kong Chan, Jingjing Liu, Kailin Deng, Yinan Wang, Biljana Milosavljević, and Emina N. Kostić
2016
Olfactory Cues from Different Plant Species in Host Selection by Female Pea Moths
J. Agric. Food Chem., 2015, 63 (8), pp 2127–2136
DOI: 10.1021/jf505934q
Gunda Thöming and Hans Ragnar Norli
2015
Identification of Plant Metabolites of Environmental Contaminants by UPLC-QToF-MS: The in Vitro Metabolism of Triclosan in Horseradish
J. Agric. Food Chem., 2014, 62 (5), pp 1001–1009
DOI: 10.1021/jf404784q
André Macherius, Bettina Seiwert, Peter Schröder, Christian Huber, Wilhelm Lorenz, and Thorsten Reemtsma
2014
Antifungal Activity against Plant Pathogens of Metabolites from the Endophytic Fungus Cladosporium cladosporioides
J. Agric. Food Chem., 2013, 61 (19), pp 4551–4555
DOI: 10.1021/jf400212y
Xiaoning Wang, Mohamed M. Radwan, Amer H. Taráwneh, Jiangtao Gao, David E. Wedge, Luiz H. Rosa, Horace G. Cutler, and Stephen J. Cutler
2013
Identifying New Lignin Bioengineering Targets: Impact of Epicatechin, Quercetin Glycoside, and Gallate Derivatives on the Lignification and Fermentation of Maize Cell Walls
J. Agric. Food Chem., 2012, 60 (20), pp 5152–5160
DOI: 10.1021/jf203986a
John H. Grabber, Dino Ress, and John Ralph