The Kansas City Section of the American Chemical Society is soliciting nominations for the 2020 Kenneth A. Spencer Award. The award recognizes meritorious contributions to the field of agricultural and food chemistry. The Kansas City Section presents this award in the hope that it will give added stimulus in research, education, and industry to further progress in agricultural and food chemistry. More information on the History of this award, see the Kansas City Section website. Nominations should be submitted to Jon Tally following instructions on the application form webpage. The deadline for nominations for the award is November 15 of each year.
2019 Awardee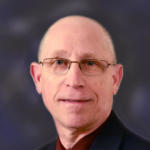 Thomas C. Sparks is an internationally recognized leader in the discovery of new insect control agents, the biochemistry and toxicology of insecticides, and insecticide resistance. He recently retired as a Research Fellow from Corteva Agriscience (formerly Dow AgroSciences).  
Born in San Francisco, Thomas grew up in a small farming community in California's Central Valley. Always interested in insects, and later in chemistry, he obtained a BA in biology (chemistry minor, 1973) from California State University, Fresno, and a PhD in entomology (1978) from the University of California, Riverside, under the guidance of Dr. Bruce Hammock (now at UC Davis) focusing on insect endocrinology, biochemistry, and toxicology. Thomas credits the broad training and inspiration he received in Dr. Hammock's lab as outstanding preparation for his future roles in science. 
In 1978, Thomas joined the faculty of the Department of Entomology at Louisiana State University (LSU) as an insect toxicologist where he achieved full professor. His research covered endocrine regulation of insect metamorphosis, insecticide resistance, and insecticide biochemistry and toxicology. He left LSU in 1989 and joined the agrochemical research group at the joint venture between Eli Lilly and The Dow Chemical Company, DowElanco (later known as Dow AgroSciences), where he worked in Discovery Research for nearly three decades. 
Although Thomas has spent most of his career in industry research, he has continued to publish widely. In addition to his 46 patents/patent applications, he has published more than 175 refereed journal publications, book chapters, and other articles. Many of these publications have come from his work leading a variety of discovery efforts that resulted in the numerous innovative insecticidal chemistries – several of which continue as active areas for Corteva Agriscience.  
Over a span of nearly 30 years in agrochemical discovery, Thomas played important roles in the development and discovery of several commercial products, rising to the rank of Research Fellow. His research involved a wide range of areas relating to potential new insecticides including investigations into a new class of insecticidal natural products, the spinosyns. He was involved in the development of spinosad (launched in 1997), a naturally occurring mixture of spinosyns. He was co-inventor of the next-generation semi-synthetic spinosyn-based insecticide, spinetoram, that improved the efficacy, spectrum, and residual of spinosad (launched in 2007). Both compounds received the EPA Presidential Green Chemistry Challenge Award, spinosad in 1999 and spinetoram in 2008. The discovery of spinetoram was notable in that Thomas employed an artificial intelligence-based analysis (unusual in the early 1990s) to identify the key molecule that then lead to spinetoram.   
In recognition of this work, Thomas was named R&D Magazine's 2009 Scientist of the Year, the first in the 50-year history of the award for a scientist working in the field of agriculture. He also received the ACS International Award for Research in Agrochemicals (2012) and the AGRO Award for Innovation in Chemistry of Agriculture (2015). He is a Fellow of the Entomological Society of America and, in 2018, received the Entomological Society of America Recognition Award in Insect Physiology, Biochemistry & Toxicology. 
Dr. Sparks also led a variety of discovery efforts resulting in the discovery of numerous other insecticidal chemistries, as well as successfully leading efforts to characterize the biochemical basis for lack of resistance to sulfoxaflor, a new sulfoximine insecticide (launched in 2013) for the control of sap-feeding insect pests. As outlined in recent publications, he and his collaborators employed molecular modeling to design fully synthetic spinosyn mimics that are as active as spinetoram, representing the first time that highly active, fully synthetic mimics of large macrolide natural products have been created. 
He is a former member of the Insecticide Resistance Action Committee (IRAC) and the AGRO Executive Committee and is presently on the Editorial Boards for Pesticide Biochemistry and Physiology and Pest Management Science. He was an organizing member for symposia at several IUPAC International Congresses on Pesticide Chemistry.  
Thomas and his wife Sandi have three children, Nicole, Kristina, and Janine; two sons-in-law, Jason and Abhay; and four grandchildren. He enjoys writing, technology history, and photography.