The Kansas City Section of the American Chemical Society is soliciting nominations for the 2021 Kenneth A. Spencer Award. The award recognizes meritorious contributions to the field of agricultural and food chemistry. The Kansas City Section presents this award in the hope that it will give added stimulus in research, education, and industry to further progress in agricultural and food chemistry. More information on the History of this award, see the Kansas City Section website. Nominations should be submitted to Jon Tally following instructions on the application form webpage. The deadline for nominations for the award is November 15 of each year.
2022 Awardee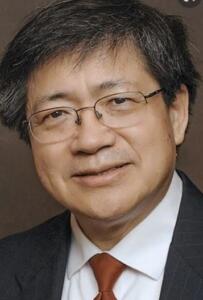 H. N. Cheng obtained his B.S. from UCLA and his Ph.D. from the University of Illinois at Urbana-Champaign.  In his R&D work, he has been active in developing and promoting green polymer chemistry as a platform to produce eco-friendly and sustainable products.  As part of this work, he has been involved with the use of biobased materials, biocatalysis, green processing, and green methodology.  He has also done a lot of work on polymerization theory and polymer NMR.  He is currently a Research Chemist at USDA Southern Regional Research Center in New Orleans.  Prior to 2009, he was Senior Research Fellow at Hercules Incorporated in Wilmington, Delaware, where he held various R&D and managerial positions. He has authored or co-authored over 290 papers and 26 patent publications.  He has organized 45 symposia at national meetings since 2000 and edited 23 books.
He was selected a Fellow of the American Chemical Society (ACS) (2009), a Fellow of the ACS Polymer Chemistry Division (2010), and a Fellow of the ACS Agricultural and Food Chemistry (2018). He was selected as the Outstanding Scientist of the Year at USDA Southern Regional Research Center in 2014 and in 2019. He was the recipient of ACS Volunteer Service Award (2016), Tillmans-Skolnick Award for Outstanding Service from the ACS Delaware Section (2006), Distinguished Service (2005) and Special Service (2015) Awards from ACS Polymer Division, and ACS Delaware Section Award for research excellence (1994).
H. N. Cheng has been active in ACS for many years and has served in numerous ACS committees and task forces.  At the national level, he served as ACS President in 2021 and ACS President-Elect in 2020. He is currently the ACS Immediate Past President. He was Chair of International Activities Committee (2013-2015), Chair of Committee on Economic and Professional Affairs (2006), Co-Chair of Presidential Task Force on "Vision 2025: Helping ACS Members Thrive in the Global Chemistry Enterprise" (2012-2013), Assoc Chair of Board-Presidential Task Force on "Multidisciplinarity" (2004-2005), and Chair of CEPA Task Force on "Globalization Issues" (2004-2005). He has also been very active in local sections and technical divisions, serving in many functions.
On the personal side, he is married and has two grown children. In his spare time, he enjoys studying history and poetry, and he does some volunteer work for his local church.