This Lectureship was established in 1981 by ARS to honor the memory of Sterling B. Hendricks and to recognize scientists who have made outstanding contributions to the chemical science of agriculture. Hendricks contributed to many diverse scientific disciplines, including soil science, mineralogy, agronomy, plant physiology, geology, and chemistry. The deadline for nominations has been extended to January 29, 2021.  For more information, direct inquiries to HendricksLecture@usda.gov.
2020 Awardee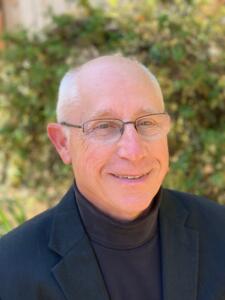 Thomas C. Sparks is a leading entomologist in the field of agrochemistry. His pioneering research in green chemistry resulted in spinetoram, one of the most advanced insecticides to reach the market that couples excellent efficacy with a favorable toxicological and environmental risk profile.
Spinetoram received the U.S. Environmental Protection Agency's Green Chemistry Award in 2008. Since then, the industry has integrated spinosyns (compounds from the fermentation of the bacteria Saccharopolyspora spinosa) into several pest control programs around the world. By 2018, spinetoram's total sales reached more than $1.4 billion. The spinosyns are currently registered in 80 countries around the world. Recently, Thomas and his team published groundbreaking research on the development of novel synthetic spinosyn mimics that are as effective in the field as spinetoram.
Born in San Francisco, Thomas grew up in a small farming community in California's Central Valley. Always interested in insects, and later in chemistry, he obtained a B.A. in biology (chemistry minor, 1973) from California State University, Fresno, and a Ph.D. in entomology (1978) from the University of California, Riverside, under the guidance of Dr. Bruce Hammock (now at UC Davis) focusing on insect endocrinology, biochemistry, and toxicology. Thomas credits the broad training and inspiration he received in Dr. Hammock's lab as outstanding preparation for his future roles in science.
He was a faculty member at Louisiana State University's Department of Entomology from 1978 to 1989, and conducted pioneering research on insect juvenile hormone (JH) and JH esterase, insecticide biochemistry, and resistance. His research on JH esterase catalyzed more than 500 scientific papers by various authors on these agrochemical targets.
In 1989, Thomas joined Elanco, which became part of Dow AgroSciences, and shortly thereafter formed the Macrolide Research Group. This group coordinated much of the early spinosad-related research and development from which spinetoram emerged as a successful product. Thomas remained at Dow AgroSciences (now Corteva Agriscience) for nearly 30 years in Discovery Research until his retirement in 2019, conducting research on new crop protection compounds, especially natural products. He now is an independent consultant.
Thomas holds more than 47 patents and pending patents and has authored more than 150 refereed journal publications, book chapters, and other articles. He has received numerous prestigious awards, including the American Chemical Society's Kenneth A. Spencer (2019), Innovation (2015; first time for an industry scientist), and International (2012) awards; and recently, the Entomological Society of America (ESA) 2018 Recognition Award in Insect Physiology, Biochemistry, and Toxicology (also the first time for an industry scientist). In 2009, R&D Magazine named Tom Scientist of the Year (first ever for a scientist in the field of agriculture) and, in 2012, he was named an ESA Fellow.
He is a former member of the Insecticide Resistance Action Committee (IRAC) and the AGRO Executive Committee and is presently on the Editorial Boards for Pesticide Biochemistry and Physiology and Pest Management Science. He was an organizing member for symposia at several IUPAC International Congresses on Pesticide Chemistry.
Thomas and his wife Sandi have three children, Nicole, Kristina, and Janine; two sons-in-law, Jason and Abhay; and four grandchildren. He enjoys writing, technology history, and photography.
1981
Norman E. Borlaug, Nobel Laureate, International Maize and Wheat Improvement Center, Mexico City, Mexico
1982
Warren L. Butler, University of California-San Diego
1983
Melvin Calvin, Nobel Laureate, University of California-Berkeley
1984
Frederick Ausubel, Harvard Medical School, Boston, Massachusetts
1985
Alan Putnam, Michigan State University, East Lansing
1986
Ralph Hardy, Cornell University and BioTechnica International, Ithaca, New York
1987
Mary-Dell Chilton, Ciba-Geigy Corporation, Research Triangle Park, North Carolina
1988
Bruce N. Ames, University of California, Berkeley
1989
Sanford A. Miller, University of Texas Health Science Center at San Antonio, Texas
1990
Roy L. Whistle, Purdue University, West Lafayette, Indiana
1991
Peter S. Eagleson, Massachusetts Institute of Technology, Cambridge
1992
John E. Casida, University of California-Berkeley
1993
Philip H. Abelson, Deputy Editor, Science, and Scientific Advisor to AAAS, Washington, DC
1994
Wendell L. Roelofs, Cornell University, Ithaca, New York
1995
Winslow R. Briggs, Carnegie Institution of Washington, Stanford, California
1996
Hugh D. Sisler, University of Maryland, College Park
1997
Ernest Hodgson, North Carolina State University, Raleigh
1998
Morton Beroza, USDA-ARS (retired), Beltsville, Maryland
1999
Bruce D. Hammock, University of California-Davis
2000
William S. Bowers, University of Arizona, Tuscon
2001
Malcolm Thompson, USDA-ARS (retired), Beltsville, Maryland
2002
Irvin E. Liener, University of Minnesota, St. Paul
2003
Kriton Kleanthis Hatzios, Virginia Polytechnic Institute and State University, Blacksburg
2004
Robert L. Buchanan, Food and Drug Administration, College Park, Maryland
2005
Donald L. Sparks, University of Delaware, Newark
2006
Stanley B. Prusiner, Nobel Laureate, University of California, San Francisco
2007
Bruce E. Dale, Michigan State University, East Lansing
2008
Fergus M. Clydesdale, University of Massachusetts-Amherst
2009
Charles J. Arntzen, Arizona State University-Tempe
2010
Chris Somerville, Director of the Energy Biosciences Institute, Berkeley, California
2011
Deborah P. Delmer, University of California-Davis
2012
Eric Block, University at Albany, State University of New York
2013
Keith Solomon, University of Guelph, Canada
2014
Robert T. Fraley, Monsanto, Company, St. Louis, Missouri
2015
James Tumlinson, Penn State, University Park
2016
May R. Berenbaum, University of Illinois Urbana-Champaign
2017
John Pickett, Rothamsted Research, United Kingdom
2018

James N. Seiber, University of California, Davis
2019

John W. Finley, Louisiana State University, Baton Rouge