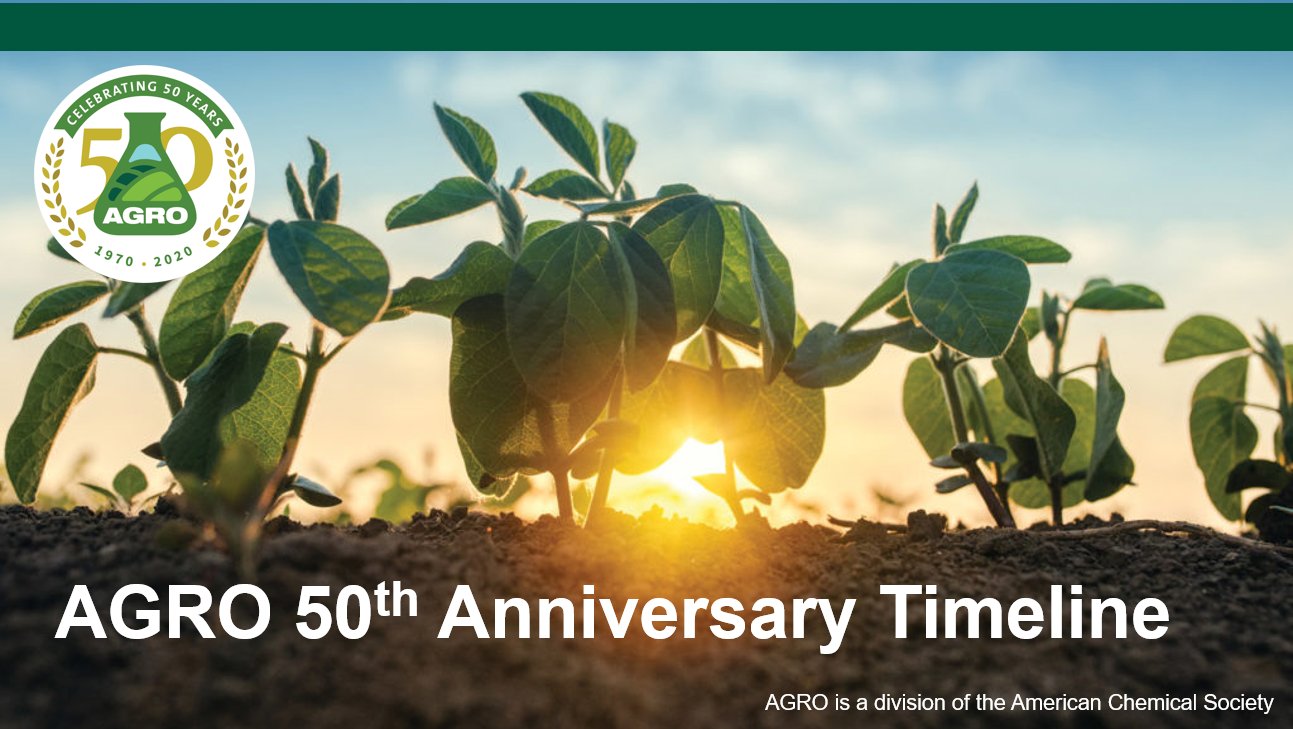 Call for New Submissions for AGRO 50th Anniversary Timeline
New Submissions of items for the AGRO 50th Anniversary Timeline are now being collected. Please download the collection spreadsheet, fill in your historical items and email the spreadsheet to Cheryl Cleveland
Version 1 of the timeline can be downloaded and viewed in PowerPoint Slide Show mode. These new additions will be used to finalize the timeline.

The production of this Historical AGRO timeline is one element which celebrates the 50th anniversary of the AGRO Division. The project design and collection has been directed by a small team (Cheryl Cleveland, Amy Ritter and Teresa Wehner), but the inputs have been collected directly from the AGRO membership. Due to the impact of COVID-19, the 50th celebration plans are amended to occur in August 2022 (planned for Chicago).
The project is supported in large part by the ACS IPG Grant to the AGRO Division entitled Fifty Years of Noteworthy Agrochemical Achievements and Contributors.